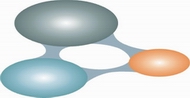 ACE OLEDB 12.0
This OLE DB Provider is provided by
Microsoft
.
Coding
Include "Provider=Microsoft.ACE.OLEDB.12.0" in the connection string to use this provider.

Description
This driver was first released with Office 2007. It is possible to use the Microsoft.ACE.OLEDB.12.0 to connect to old .xls (Excel 97-2003) workbooks as well. The driver is available in booth 32 bit and 64 bit versions.

Download
Connection Strings
Additional info or comments on this provider? Want to submit content?